| | |
| --- | --- |
| Posted: Fri Jan 19, 2007 4:59 am | |
I have tried making various kinds of speedfeeds and this seems to be the best speedfeed design. I will be coming up with other good designs but to date this is definatly the best speedfeed possible. This design doesnt allow balls to fall out of the hopper but at the same time it is easy and quick to load.
These speedfeeds fit on halo hoppers and empires. Im not sure but they might even fit on revys. Lol
VIDEO!!!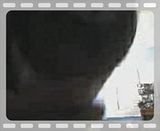 This is the first design.
This is the second design which doesnt allow any balls to get out of the hopper!
These are two pictures showing that the speedfeeds hold a full hopper of paint in and dont allow any balls to fall out.
Design 1
Design 2
Each speedfeed goes for $10, if you are paying through paypal you have to cover the fee's.
Shipping ranges depending were I am shipping to and how fast you want it, that will have to be negotiated on person to person basis.
I accept Money through mail, Money Order, and Paypal.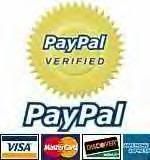 If you are interested please post here or pm me.
Thank you for looking,
Edgar
FlPaintball Management